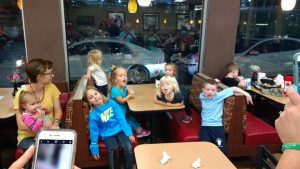 Liberty chapter covers the Philadelphia and South Jersey area. Our chapter is very active with events planned throughout the year be sure to check back for our calendar of events.
Our board includes:
President: Kelly Cassidy
Vice President: Melissa Isibel
Melissa is the proud mother of member Dylan Isibel, who has Pseudoachondroplasia Dwarfism. The Isibel Family reside in Gloucester County, New Jersey. Melissa currently works as the Director of Customer Support Service for a software company.
Treasurer: Tom McDonnell
Tom is the proud grandfather of member Jack Ryan, who has Achondroplasia Dwarfism. The McDonnell Family currently resides in Montgomery County, Pennsylvania. Tom is a retired consultant for the Department of the Navy.